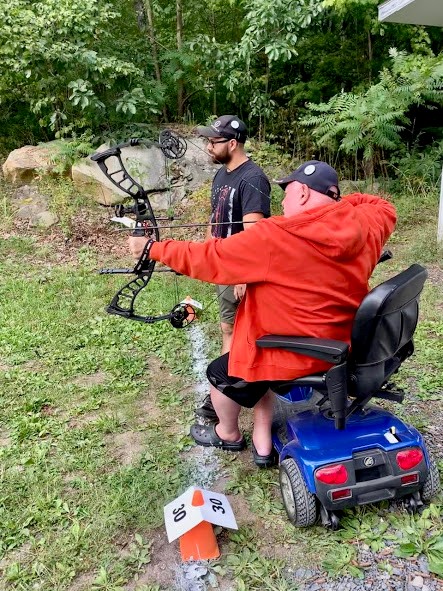 Bethlehem Rod and Gun Club is a member of Tri-County Archers Association. The archery committee is co-chaired by Edward Malle and Bob Hillerio. As a reminder, every person using the facility, must sign in. Members are responsible for the actions of their guests
Archery is believed to the first step in the shooting sports. Well before pellet, BB and paintball, this is where youth are first exposed to how much fun and challenging the shooting sports can be.
The Bethlehem Rod and Gun Club hosts four 3D archery shoots each year and is looking to expand its program. The Archery Committee is supported by the club and club event fees. We do not to charge kids under 12 at our events and members participate at discounted fees.
Archery Committee
I am proud to say the Bethlehem Rod and Gun Club has a very active archery committee. The goal of the Archery committee is to expose youth to the outdoors and to encourage others to enjoy the sport of archery through education and instruction in a safe environment. Each 3D event is supported by volunteers and instructors who are dedicated to the advancement of archery as a means to build confidence in young children and individuals who are new to archery.
The work of the Archery Committee includes the design and construction of the course, trail clearing, marking the course, maintaining the targets, conducting the 3D shoots and breaking down the course. There are ample opportunities to complete the mandatory work requirement within the archery program.
LEARN MORE ABOUT OUR ARCHERY RANGE > CLICK HERE