Your Family Fun Sportsman Club  
75th ANNIVERSARY CLUB HATS – Now on Sale
Hats will be available for sale at club meetings while supplies last.
For more information contact Bill Wiseman at 845-522-0658.
–
Come One & All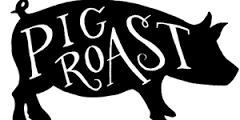 Aug 20
Sat, Aug 20, 2016, 11:00 AM – 10:00 PM
Hot Dogs, Hamburgers, Clams and of course THE PIG!
for ticket and price information call Lenny.
New Unionville Rd. Plattekill, NY
NOTE: salad donations are greatly appreciated
For more information contact Lenny McNair – 845-564-0847
–
NRA RSO class offered to Club members Sunday August 7th. Contact Jeff Pearl for details @ 845 562 7854
36 applicants for new membership were introduced at the July 25th meeting and will be voted on at the August 22nd membership meeting.
Special Notices / Announcements