Category Archives:
Fun Time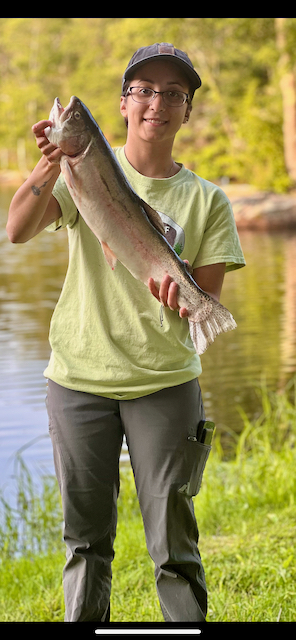 22 inch 4 lb. 4 oz. rainbow trout was caught at the club on 6/10/23 by member Jazmyn Toombs
2023 KIDS FISHING DERBY
John & Wilma Klein Memorial Celebrate the Annual Fishing Derby
Sunday Oct 22nd 10:00am-2:00pm
Rain or Shine
Sign-in starts at 9:00 AM
Ages from 0-14, participants must be accompanied by an adult
Member's immediate family only
Participants may use only one fishing pole
Please remember this event is for the children – come and HAVE FUN
Lunch served and Prizes for all
Two days prior to this event,
Klein Lake will be stocked with a variety of trout, ranging in size.
Point of Contacts: Co-Chair- Clara Bartunek and Brian Hetherly
All are welcome to help and attend. Registration/work hours call
Clara 845-774-6004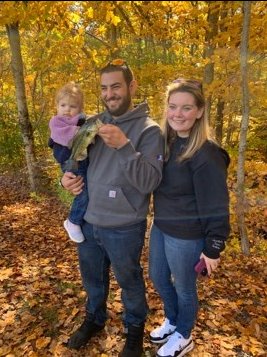 (Young anglers Charlotte Bartunek, Teddy Heeter and family,
from the 2022 Fishing Derby)
PLEASE pre-register by Oct 10th