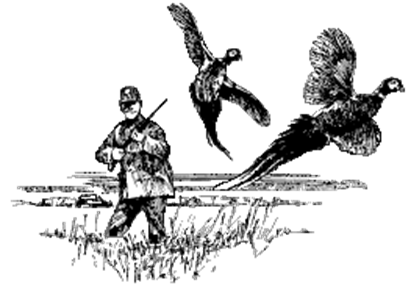 2023 Pheasant Season
Bird Lease Rules
Lease hunting hours are 9am till sunset
a. Lease use is the release dates and the week following.
b. Lease is for birds only- no other game is authorized.
Lease is for club members only- no guests or family members allowed.
All members must sign in, record dates and times, record take and sign out.
Members must wear club button during hunting.
Members must have NYS hunting license, display back tag and wear hunter orange.
Eye protection must be worn.
All firearms must remain unloaded until safely in the fields.
No hunting or discharge within 500 feet of house.
All dogs must be in control at all times.
a. Aggressive or out of control dogs will be asked to leave.
Be aware farm has cows, ducks, guinea hens and domestic turkeys.
Keep the lease clean
a. Pick up empty shot shell hulls
b. Remove garbage-if you brought it in, take it out.
All members must sign out and record take and time.
Park in allocated parking area.
Head of stocking work detail will sign off on work hours.
a. Members must present membership card at time of work detail.
Members not complying with rules may face DISCPLINARY ACTIONS AND POSSIBLE EXPULSION FROM THE CLUB. The Board of Directors will review any complaints and has final decision.
No use of the property for any reason other than authorized bird hunting.
Bird Limit is 2 pheasant daily and 2 chukar daily.
BETHLEHEM ROD and GUN CLUB
2023 Pheasant Stocking Schedule
10/07/23 50 Pheasant 20 Chukar
10/14/23 50 Pheasant 20 Chukar
10/21/23 (Youth Day) 45 Pheasant 20 Chukar
10/22/23 30 Pheasant
10/28/23 50 Pheasant 20 Chukar
11/04/23 50 Pheasant 20 Chukar
12/09/23 25 Pheasant
Stocking is at 7am on the date above. Lease is at the Hoekstra Farm, Hoekstra Ln, Montgomery NY.
Hunting starts at 9am, thru sundown
Badges must be worn at all times.
Limit is 2 Pheasant and 2 chukar per day per person.
NYS Hunting License/backtag and club badge are required. Hunter Orange required.
Youth Day Saturday Oct 21 hunting for youth 16 years and under only until 1PM. Adults after 1PM.
Please register your youth by calling the Chairperson Bob Bready 845-883-5935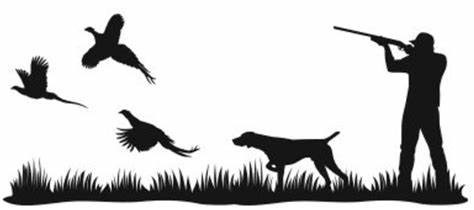 Any questions, or concerns, please direct them to:
Bob Bready
Pheasant Chairperson
845-883-5935
bjbready@aol.com